Groundbreaking with security. The BMW X5 Protection VR6.
페이지 정보
작성자
관리자

(66.♡.79.106)
댓글
0건
조회
25회
작성일

21-01-30 23:00
본문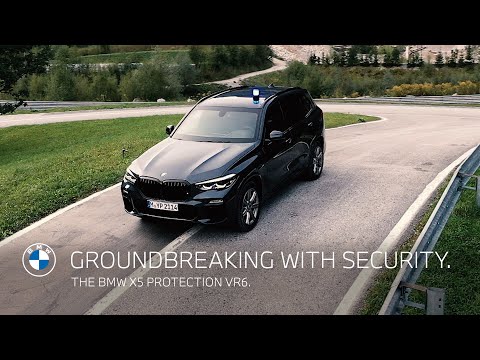 BMW was the first manufacturer in the world to introduce factory-installed integrated protective equipment for SAVs. The new BMW X5 Protection VR6 combines outstanding performance, maximum comfort and exclusive features with innovative safety concepts for maximum protection in every situation.
For more than 40 years, BMW has been developing and producing security vehicles that meet the highest standards.
With the VR6 resistance class in the new BMW X5 Protection VR6, the security vehicle has tailor-made and integrated protective equipment ex works. Thus, the security vehicle can hardly be distinguished from the series-production vehicles in terms of looks and driving dynamics and offers you a superior appearance with a maximum of discretion. The armouring of the passenger compartment consists of high-strength moulded steel parts and, together with the armoured luggage-compartment partition fitted as standard, protects against attacks with short-range and long-range weapons. In addition, security glazing with the new so-called Post-Blast Protection is installed also with a leak-resistant tank, mixed tyres with run-flat properties. and multi-layer safety glass.
The powerful M TwinPower Turbo 8-cylinder petrol engine, BMW xDrive of the latest generation and the suspension specially adapted to the extra weight ensure typical BMW driving dynamics.
Should you ever need to react quickly, the 4.4-litre V8 engine with 390 kW (530 hp)
will get you out of the danger zone as quickly as possible. That means 5,9 seconds from 0 to 100 km/h, highspeed is up to 210 km/h and all this with anti-roll stabilization.
The interior is dynamic and comfortable at the same time. The individually adjustable Sport seats feature numerous electric adjustment options, the door sill finisher at the front with the "M50i" model designation conveys sporty, luxurious elegance when the doors are opened, BMW Individual headliner anthracite and various interior colours can be selected.
Learn more about the BMW X5 Protection VR6:
https://www.bmw-special-sales.com/en/topics/protection-vehicles/overview.html
► For more upcoming videos subscribe to the BMW YouTube Channel:
http://b.mw/youtube-subscribe
► Explore More Videos:
Power from within. The BMW X5 Protection VR6.
https://youtu.be/vnWMW2IL-C8
The all-new BMW X6 Series in Vantablack.
https://youtu.be/ozq9dI1aZ94
The secret life of the BMW X5. Enjoy International Mud Day.
https://youtu.be/HUQ7sok9ZKc
► Follow BMW on Social Media:
Instagram:
http://b.mw/instagram
Facebook:
http://b.mw/facebook
Twitter:
http://b.mw/twitter
#BMW #TheX5 #X5
BMW Sheer Driving Pleasure.
__
BMW X5 Protection VR6: Fuel consumption weighted combined in l/100km: 12.8 (NEDC); 14,4 (WLTP), CO2 emissions weighted combined in g/km: 295 (NEDC); 329 (WLTP).
Official data on fuel consumption and CO2 emissions were determined in accordance with the mandatory measurement procedure and comply with Regulation (EU) 715/2007 valid at the time of type approval. In case of a range, figures in the NEDC take into account differences in the selected wheel and tire size; figures in the WLTP take into account any optional equipment. WLTP values are used for assessing taxes and other vehicle-related charges that are (also) based on CO2 emissions, as well as for the purposes of vehicle-specific subsidies, if applicable. Where applicable, the NEDC values listed were calculated based on the new WLTP measurement procedure and then converted back to the NEDC measurement procedure for comparability reasons. For more information on the WLTP and NEDC measurement procedures, see
www.bmw.de/wltp.
For
further information about the official fuel consumption and the specific CO2 emission of new passenger cars can be taken out of the "handbook of fuel consumption, the CO2 emission and power consumption of new passenger cars", which is available at all selling points and at
https://www.dat.de/angebote/verlagsprodukte/leitfaden-kraftstoffverbrauch.html.