A year in rivalry. BMW ESports.
페이지 정보
작성자
관리자

(114.♡.130.237)
댓글
0건
조회
24회
작성일

21-01-19 03:00
본문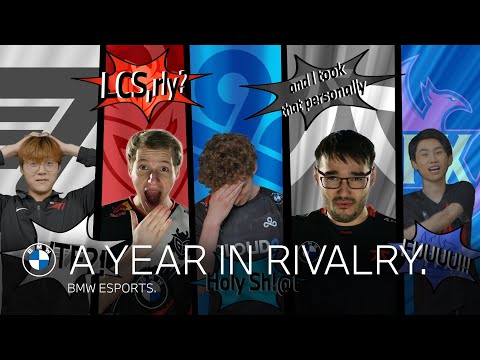 A year ago, BMW partnered with five of the most successful esports teams. Which ones you asked? All of them. That's how #UnitedInRivalry was brought to life with Cloud 9 (US), Fnatic (UK), Funplus Phoenix (China), G2 Esports (Germany) and T1 (South Korea).
A lot happened since then; competitions, thrill, trainings… and of course, the BMW Berlin Brawl, where the stars of the LoL top teams G2 Esports and Fnatic went head-to-head in direct contact with their community – and alongside some of their fans in virtual matches.
Two of them made it to the League of Legends World Championship and were both finished in top 5. Well played! Or should we say "GG"?
this year, we attack again. #UnitedInRivalry.
► For more upcoming videos subscribe to the BMW YouTube Channel:
http://b.mw/youtube-subscribe
► Explore More Videos:
Virtual Collaboration. | #NEXTGen 2020.
https://youtu.be/E-rR62Gwi3s
Virtual Driving Pleasure. The BMW Driving Simulation Centre.
https://youtu.be/Qw0KmdkWNYI
HYPNOPOLIS Trailer | A BMW Original Podcast
https://youtu.be/839sreqeVeE
► Follow BMW on Social Media:
Instagram:
http://b.mw/instagram
Facebook:
http://b.mw/facebook
Twitter:
http://b.mw/twitter
#BMW #UnitedInRivalry
BMW Sheer Driving Pleasure.