We are all #UnitedInRivalry. Teamed up with Cloud 9, Fnatic, Funplus Phoenix, G2 Esports and T1.
페이지 정보
작성자
관리자

(114.♡.130.237)
댓글
0건
조회
23회
작성일

21-01-18 23:30
본문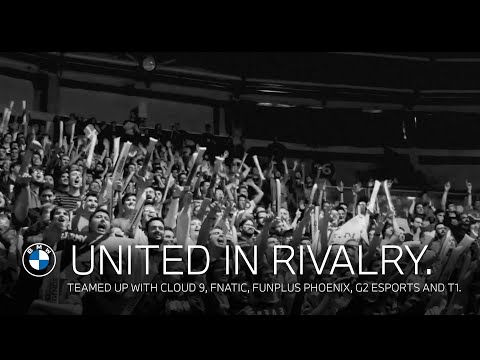 BMW is the partner of five of the most successful esports teams on the globe. Cloud 9 (US), Fnatic (UK), Funplus Phoenix (China), G2 Esports (Germany) and T1 (South Korea) were all #UnitedInRivalry last year. They practiced, they fought, they won, they evolved. The competition continues this year with more excitement, competition, nerve-wrecking situations and thrill. Don't miss a thing.
We are all #UnitedInRivalry.
► For more upcoming videos subscribe to the BMW YouTube Channel:
http://b.mw/youtube-subscribe
► Explore More Videos:
The electrified wingsuit. Episode 1. | #NEXTGen 2020.
https://youtu.be/FGhtJnK9ZWA
ASMR Calm Wash. Car wash like never before.
https://youtu.be/g9v5PAVO4Rk
A guide to sim racing - Changing Lanes #024. The BMW Podcast.
https://youtu.be/uS-hKwjJCNc
► Follow BMW on Social Media:
Instagram:
http://b.mw/instagram
Facebook:
http://b.mw/facebook
Twitter:
http://b.mw/twitter
#BMW #UnitedInRivalry
BMW Sheer Driving Pleasure.