The new BMW 7 Series. Official TV Commercial.
페이지 정보
작성자
관리자

(66.♡.79.68)
댓글
0건
조회
77회
작성일

19-01-22 18:12
본문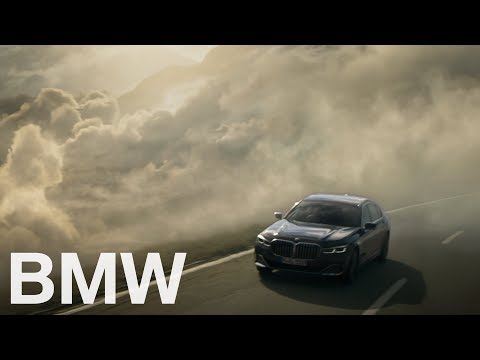 The new BMW 7 Series stands for an extraordinary presence, maximum performance and unique comfort. The newly designed super-slender headlight units provide an attractive visual contrast with the significantly enlarged BMW kidney grille. On the rear, the newly designed apron, the narrow reflectors and the trapezoidal tailpipe trims make the rear appear wide and present. Extended stitching and the high-quality interior trim strips offer an especially luxurious ambience. The BMW 7 Series Sedan also extends driving pleasure and safety. BMW Personal CoPilot combines numerous driver assistance systems and automated functions that help the driver in various situations.
The commercial "Above The Clouds" conveys metaphorically how important it is to not let yourself be stopped by inner and outer obstacles, but to courageously and confidently find a new path that is your own. As a bad weather front prevents a private plane from starting, the pilot makes an unusual decision: Instead of the plane, he accelerates his BMW 7 over the dark and rainy runway strip. His path takes him through the clouds to the sky and the sun, higher and higher, until he breaks through the highest blanket of clouds on a pass road. Up there, above the clouds and the storm, the driver experiences a moment of serenity, clarity and breathtaking beauty - a luxury experience that is usually only reserved for pilots.
The worldwide market launch of the new BMW 7 Series will begin in March 2019.
If you want to know more about the new BMW 7 Series, take a closer look here:
http://b.mw/TheNew7Series_YT
To get notifications for all new BMW videos, subscribe to the channel here:
https://www.youtube.com/user/BMW/?sub_confirmation=1