Jordan Davis: Implementing Technology in Transportation | EQ Fellows
페이지 정보
작성자
관리자

(66.♡.79.246)
댓글
0건
조회
3회
작성일

19-03-14 01:58
본문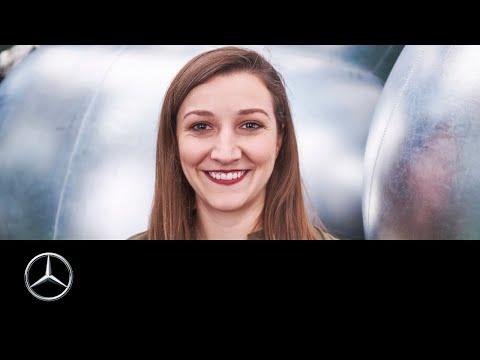 EQ Fellow Jordan Davis is the director of Smart Columbus on behalf of the Columbus Partnership. Subscribe to the channel so you get notified for new exciting videos here:
http://www.youtube.com/subscription_center?add_user=MercedesBenzTV
Smart Columbus is Columbus' platform for implementing technology in transportation in an effort to improve people's lives.
As the sole winner of the U.S. Department of Transportation's first-ever Smart City Challenge, Smart Columbus exists to support Columbus communities with intelligent infrastructure. Jordan and her colleagues are writing the playbook on how cities can more effectively use technology in the public space and they have already increased the adoption rate of electric vehicles in the Columbus community, and are likewise focused on implementing a sensory system that allows streets and vehicles to communicate with each other. Smart Columbus is thrilled to partner with Mercedes-Benz in working towards their shared goal of improving new innovations and offering people practical, safe transportation in their city.
Jordan is thankful to have taken part in the EQ Fellowship. She has built meaningful relationships, and her experiences have broadened her horizon. For Jordan, time shared with the other EQ Fellows demonstrated different points of convergence when it comes to how people think of cities and communities, and how to go about changing the future of mobility in general. #switchtoEQ
EQC 400 4MATIC:
Stromverbrauch kombiniert: 22,2 kWh/100 km;
CO₂-Emissionen kombiniert: 0 g/km. Angaben vorläufig.*
► Learn more about EQ and the future of mobility here:
http://mb4.me/eq_ytb
► Are you ready for e-mobility? Find out with the new EQ Ready app:
http://mb4.me/eq-ready-app_ytb
► More videos about Mercedes-Benz EQ:
https://www.youtube.com/playlist?list=PL0ORtgsuktflnDzcuLzkkYdAu5VCL-1Ys
► Experience the world of Mercedes-Benz:
http://benz.me/international
► More interesting playlists:
EQ Visionaries:
https://www.youtube.com/playlist?list=PL0ORtgsuktfkugIhpdFD3-ATi3Pahfsym
Innovation:
https://www.youtube.com/playlist?list=PL4F1FAF45AC0E04FE
Electric Drive:
https://www.youtube.com/playlist?list=PL0ORtgsuktfkY_LnNdtlTs_WF9xZ5d2lm
► Mercedes-Benz on Social Media:
https://facebook.com/MercedesBenz
https://twitter.com/MercedesBenz
https://instagram.com/mercedesbenz
Product may vary after press date on 13.03.2019.
* Angaben zu Kraftstoffverbrauch, Stromverbrauch und CO₂-Emissionen sind vorläufig und wurden vom Technischen Dienst für das Zertifizierungsverfahren nach Maßgabe des WLTP-Prüfverfahrens ermittelt und in NEFZ-Werte korreliert. Eine EG-Typgenehmigung und Konformitätsbescheinigung mit amtlichen Werten liegen noch nicht vor. Abweichungen zwischen den Angaben und den amtlichen Werten sind möglich.