Emily Brooke: Safer Roads for Cyclists | EQ Fellows
페이지 정보
작성자
관리자

(203.♡.240.192)
댓글
0건
조회
58회
작성일

19-01-10 01:57
본문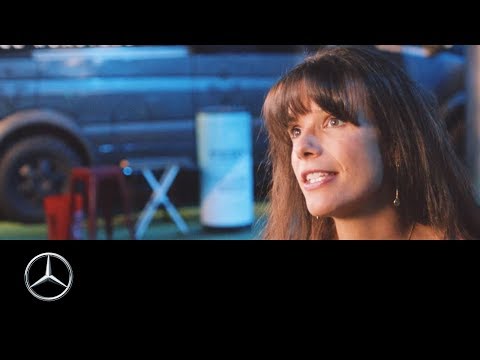 Emily Brooke spent six months analysing data to find out what the biggest issues for cyclists in the city are. Subscribe to the channel so you get notified for new exciting videos here:
http://www.youtube.com/subscription_center?add_user=MercedesBenzTV
Emily Brooke, who had never been on a bicycle before, decided to cycle the length of the UK for charity before her final year at Oxford.
She is convinced technology is key to develop new, intelligent, and interactive forms of mobility. Her product Laserlight, a front-facing white bike light which also projects a green laser light symbol of a bike down onto the road in front of the rider, helps to decrease blind spots and makes cyclists more visible in traffic.
Meeting different people from all over the world and from that many different fields is one of the highlights of Emily's career so far and of incredible value to her. Sharing her thoughts with the other EQ Fellows not only inspired her, but it is also the basis to create new ideas for a more joyful, safe, and sustainable mobility in the cities.
Getting into dialogue with the other EQ Fellows revealed the vast expertise regarding mobility in the group. And further, it showed how important it is to learn from each other to create innovation. #switchtoEQ
EQC 400 4MATIC:
Stromverbrauch kombiniert: 22,2 kWh/100 km;
CO₂-Emissionen kombiniert: 0 g/km.*
► Learn more about EQ and the future of mobility here:
http://mercedes-benz.com/eq
► More videos about Mercedes-Benz EQ:
https://www.youtube.com/playlist?list=PL0ORtgsuktflnDzcuLzkkYdAu5VCL-1Ys
► Experience the world of Mercedes-Benz:
http://benz.me/international
► More interesting playlists:
EQ: Visionaries:
https://www.youtube.com/playlist?list=PL0ORtgsuktfkugIhpdFD3-ATi3Pahfsym
Electric Drive:
https://www.youtube.com/playlist?list=PL0ORtgsuktfkY_LnNdtlTs_WF9xZ5d2lm
Innovation:
https://www.youtube.com/playlist?list=PL4F1FAF45AC0E04FE
► Mercedes-Benz on Social Media:
https://facebook.com/MercedesBenz
https://twitter.com/MercedesBenz
https://instagram.com/mercedesbenz
Product may vary after press date on 09.01.2018.
* Angaben zu Kraftstoffverbrauch, Stromverbrauch und CO₂-Emissionen sind vorläufig und wurden vom Technischen Dienst für das Zertifizierungsverfahren nach Maßgabe des WLTP-Prüfverfahrens ermittelt und in NEFZ-Werte korreliert. Eine EG-Typgenehmigung und Konformitätsbescheinigung mit amtlichen Werten liegen noch nicht vor. Abweichungen zwischen den Angaben und den amtlichen Werten sind möglich.