Mercedes-Benz E-Class (2018): The Exterior Design | Presented by Dave Erickson
페이지 정보
작성자
관리자

(66.♡.79.65)
댓글
0건
조회
69회
작성일

18-12-03 01:59
본문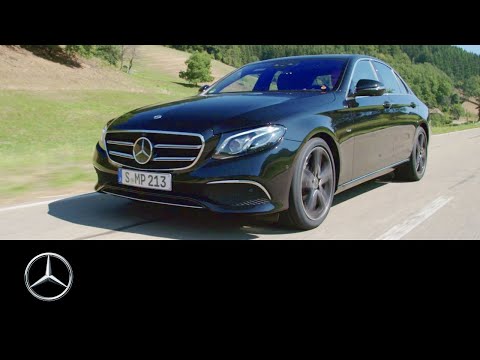 Check out the stunning exterior design of the Mercedes-Benz E-Class (2018) from a drone's perspective – the perfect combination of luxury, sporty appeal and effortless ride. Subscribe to Mercedes-Benz on YouTube:
http://www.youtube.com/subscription_center?add_user=MercedesBenzTV
The E‑Class has been extensively enhanced. The model series narrows the gap to the S-Class with the cutting-edge driving assistance systems.
A new addition for the E-Class Saloon and Estate is the SPORTSTYLE Package (optional). In combination with the standard exterior and interior specification, it comprises a chrome louvre below the front bumper, a badge on the front wing, a chrome trim element in the rear bumper in high-gloss black, as well as visible tailpipe embellishers.
There is a choice of five driving programs and four operating modes, allowing the powertrain management strategy to be adapted both to the driver's requirements and to the on-board energy supplies. This control system achieves its highest efficiency in the Economy or Comfort program as it accesses the data of all the driver assistance systems – such as radar sensors, camera and navigation system – and outperforms any driver when it comes to anticipatory driving. The powertrain management takes account of the topography, route and traffic situation to calculate precisely when it is best for the driver to come off the accelerator (and use the momentum for charging), when and how often the transmission should change gear to save fuel and maximise the range of the electric drive, and how the operating temperature of all major components needs to be controlled to negotiate the next uphill gradient efficiently.
► Learn more about the E-Class:
https://www.mercedes-benz.com/en/mercedes-benz/vehicles/passenger-cars/e-class/
► Configure your E-Class:
Saloon:
http://mb4.me/your-e-class_ytb
Estate:
http://mb4.me/your-e-class-estate_ytb
All-Terrain:
http://mb4.me/your-e-class-all-terrain_ytb
Coupé:
http://mb4.me/your-e-class-coupe_ytb
Cabriolet:
http://mb4.me/your-e-class-cabriolet_ytb
► More videos featuring the E-Class:
https://www.youtube.com/playlist?list=PL5DB7ADA2E6ADE42F
► Experience the world of Mercedes-Benz:
http://benz.me/international/
► More interesting playlists:
S-Class:
https://www.youtube.com/playlist?list=PL7F98A4F3364FE1E3
Mercedes-AMG:
https://www.youtube.com/playlist?list=PLDE663109C5BC6913
C-Class:
https://www.youtube.com/playlist?list=PL9815F7D2C03444A0
► Mercedes-Benz on Social Media:
https://facebook.com/MercedesBenz
https://twitter.com/MercedesBenz
https://instagram.com/mercedesbenz