Mercedes-AMG E-Class: Joyride Netherlands
페이지 정보
작성자
관리자

(66.♡.65.105)
댓글
0건
조회
48회
작성일

18-11-07 02:00
본문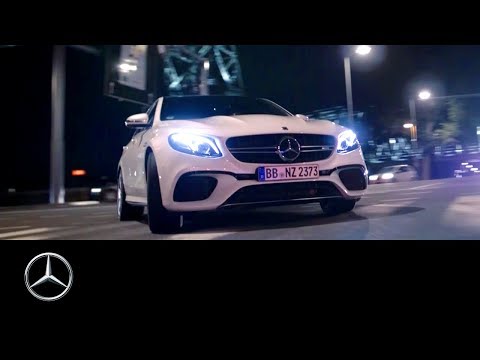 In this episode of #MBvideocar, you can see the Mercedes-AMG E-Class drive through the beautiful Netherlands. Subscribe to the channel so you get notified for new exciting videos here:
http://www.youtube.com/subscription_center?add_user=MercedesBenzTV
Mercedes-AMG is redefining the performance saloon. The brand is turning the most intelligent executive saloon into the most powerful E-Class of all time in the shape of the next generation of the E 63 S 4MATIC+. Mercedes-AMG is also setting new benchmarks in this market segment with its innovative technologies. The intelligent drive strategy raises the limits of the performance saloon's vehicle dynamics to a completely new level.
The twin-turbo V8 engine is the most powerful engine to have ever been installed in an E-Class. At the same time it is even more efficient thanks to a cylinder deactivation system fitted as standard, and thus sets the benchmark in its segment. The AMG SPEEDSHIFT MCT nine-speed sports transmission is combined with a wet start-off clutch for the first time.
Mercedes-AMG E 63 S 4MATIC+:
Kraftstoffverbrauch kombiniert: 10,8 l/100 km;
CO₂-Emissionen kombiniert: 245 g/km.*
► Videographer: Stephen Otto
Facebook:
https://www.facebook.com/productionboss
Instagram:
http://instagram.com/production.boss
YouTube:
https://www.youtube.com/channel/UClVMlLbtcAYqqs0PcCgxJZg
Vimeo:
https://vimeo.com/productionboss
Website:
http://www.productionboss.com
► Watch all #MBvideocar episodes here:
https://www.youtube.com/playlist?list=PL0ORtgsuktfmtYIcJRtTgWcPNSkYdSjjm
► Experience the world of Mercedes-Benz:
http://benz.me/international/
► More interesting playlists:
E-Class:
https://www.youtube.com/playlist?list=PL5DB7ADA2E6ADE42F
Mercedes-AMG:
https://www.youtube.com/playlist?list=PLDE663109C5BC6913
Lifestyle:
https://www.youtube.com/playlist?list=PLEFD42CB1063ADFBD
► Mercedes-Benz on Social Media:
https://facebook.com/MercedesBenz
https://twitter.com/MercedesBenz
https://instagram.com/mercedesbenz
► Apply now:
Mercedes-Benz presents the #MBvideocar series: A project where #MBsocialcar videographers and filmmakers have the opportunity to carry out their own ideas. Mercedes-Benz supports the production of these episodes financially but also by providing vehicles. The artists get to determine the staging, the model and the location. The result are unique episodes that are being published frequently on the official social media channels of Mercedes-Benz like YouTube and Facebook. If you too have an idea for a video, please apply now at
info@mbsocialcar.de
!
Product may vary after press date on 06.11.2018.
* Die angegebenen Werte wurden nach dem vorgeschriebenen Messverfahren ermittelt. Es handelt sich um die "NEFZ-CO₂-Werte" i. S. v. Art. 2 Nr. 1 Durchführungsverordnung (EU) 2017/1153. Die Kraftstoffverbrauchswerte wurden auf Basis dieser Werte errechnet. Der Stromverbrauch wurde auf der Grundlage der VO 692/2008/EG ermittelt. Weitere Informationen zum offiziellen Kraftstoffverbrauch und den offiziellen spezifischen CO₂-Emissionen neuer Personenkraftwagen können dem "Leitfaden über den Kraftstoffverbrauch, die CO₂-Emissionen und den Stromverbrauch aller neuen Personenkraftwagenmodelle" entnommen werden, der an allen Verkaufsstellen und bei der Deutschen Automobil Treuhand GmbH unter
www.dat.de
unentgeltlich erhältlich ist.